Logan Leckie
Logan's Journey to CashFlow FI
I'm Logan, the co-founder of Topia and a passionate advocate for FIpreneurship. Alongside my pursuit of building the ultimate FI app, I embarked on a parallel journey, driven by an insatiable desire to create diverse income streams. From bagpiping to e-commerce, each side hustle I have crafted represents not just a step towards my Cashflow FI goal but a message to others that financial liberation is within their grasp.
My goal isn't merely to reach Cashflow FI myself; it's to ignite the spark of entrepreneurship in others, demonstrating through real-life examples that it's more than possible to build successful side businesses and unlock financial freedom. Join me as I pull back the curtain on this journey, revealing the strategy, sweat, and satisfaction that come with crafting a life on your terms. Together, we'll explore the multifaceted path to Cashflow FI, one side hustle at a time.
An Invitation to the Backstage
As we stride forward, I'm committed to taking you with me on this exhilarating adventure. Through weekly updates, I'll provide a transparent look into all these hustles. Income numbers, successes, failures, strategies – everything will be laid bare, offering you a real-time insight into what it takes to unlock Cashflow FI.
Here's an overview of my active side businesses
The Bagpiping Empire
It all started with a young 16-year-old me, at the very beginning of my FIpreneur journey. While many of my peers were getting the usual gigs - hustling in cafes and flipping burgers for minimum wage - I had a different idea in mind. My dad, with his Scottish heritage, passed down the age-old tradition of playing the bagpipes. Soon, it wasn't just a pastime; it became an opportunity.
Understanding the rarity and uniqueness of my skill, I felt there was potential to monetize it. So, with passion in my heart and ambition in my stride, I whipped up a DIY website over a single weekend. A touch of Google Ads magic, and boom – the inquiries started pouring in. Before I knew it, I was charging upwards of $300 for what essentially boiled down to less than 30 minutes of musical performance. Not a bad gig at all, right?
I leveraged this side hustle throughout my teen and college years. Yet, with time and more business acumen, I realized that to truly maximize my earnings without trading more of my time, I needed to evolve my model. The solution? I began handing over my bookings to other talented bagpipers in the circuit. In return, I'd take a neat commission for each gig I lined up for them. This shift transformed my hands-on hustle into a more streamlined, passive income venture.
Amazon FBA
After my bagpiping success, I craved a venture with upfront work and lasting rewards. Enter Amazon FBA: a service where sellers send products to Amazon's centers, and Amazon handles storage, shipping, and customer service. This model let me focus on product sourcing and branding, providing passive income and the freedom to operate globally. It was a testament to the endless opportunities in the digital age.
Product 1: Secret Flasks
My venture into Amazon FBA began with "Secret Flasks". The frustration of shelling out for overpriced drinks led me on a quest to find a solution. My research revealed a market gap just waiting to be filled. Inspired, I started to explore how I could create the perfect product. In a whirlwind 18 months, which involved launching 3 products, Secret Flasks became a hit – with over 10,000 units sold annually, translating to six-figures of front-loaded, semi-passive income. It was a firsthand lesson in how identifying pain points can pave the way to profitable solutions.
Product 2: Scottish Gifts
Building on the momentum from "Secret Flasks", I turned my attention to a niche that held a personal connection – Scottish gifts. Observing the growing demand in the U.S. for gifts celebrating cultural heritage, I also spotted competitors finding success with Scottish memorabilia. Sensing an opportunity, I embarked on my next venture. Leveraging my Scottish roots and keen market insights, I expanded into this new arena, launching my second brand, "Scottish Gifts". My first product offering? This little cutie - a Highland cow!
Product 3: Prismic Knives
My journey into "Prismic Knives" began unexpectedly during a stroll through a local market. I stumbled upon a stand that drew a sizable crowd, all captivated by kitchen knives boasting vibrant, handmade handles. The stark contrast between these captivating knives and the mundane black-handled ones at my home sparked an idea. Venturing into some Amazon research, the demand became evident. Swiftly securing a reliable manufacturer, I dived headfirst into this new venture. The dazzling knives not only added colour to kitchens but also became the third feather in my entrepreneurial cap.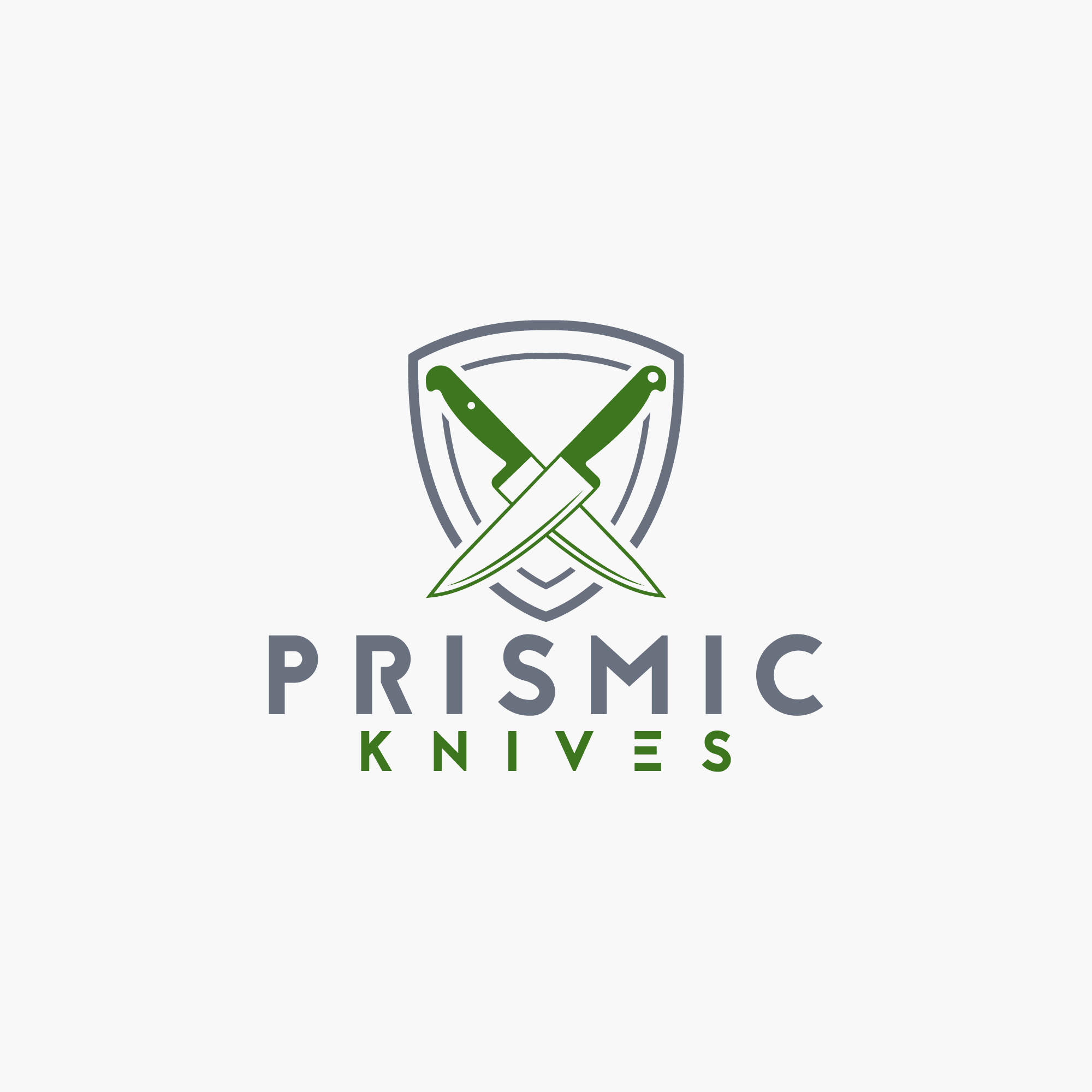 TikTok Travel Account
Jumping into a side hustle with my partner turned out to be one of our best adventures. She's from the beautiful island of Corfu in Greece and had this treasure trove of photos and local insights. While there's a sea of travel influencers out there, very few deep dive into the magic of one specific place.
So, "The Corfu Guide" came to life. With almost no capital to start, it was mainly our passion that fueled this venture. The reception? Overwhelming! We gathered 40k followers in just six months, which blew our minds. Brands began reaching out, and we forged some great partnerships.
Building on that momentum, we expanded our horizon and birthed "Your Greece Guide," diving deeper into the wonders of the Greek isles. The journey continues, and the horizons just keep expanding.
Boat Rental
Our next venture was something close to our hearts and our love for the deep blue. Being out on the water has this unique, liberating feeling, and we wanted to share it. Scouring the market, we noticed a gap: there was plenty of demand for boat rentals but not enough options.
Taking a bit of a leap, we invested in a second-hand boat. It was a win-win situation. When it wasn't rented out, it became our personal escape, our oasis on the water. Renting it out not only helped cover the costs but turned a tidy profit. And just like that, our passion seamlessly turned into another stream of income.