Unlock Freedom Now
Dive into Topia's Blueprints and Launch Your Side Hustle Today
Read to find a side hustle you love?
Want to quit your 9-5 this year? Pinching pennies won't cut it. Dive into the world of side hustles and fast-track your path to a life on your terms.
Lacey - Amazon FBA
$40k/mo
With just $200, Lacey began her Amazon venture. Now, she's debt-free, owns a home, and is hitting close to 7 figures
Jae - Amazon FBA
$9k/mo
From South Korea, Jae, 31, balances a full-time US job with his booming Amazon wholesale business, letting him globe-trot effortlessly
Julie - Amazon FBA
$8k/mo
A devoted mom of 11 transformed her role from stay-at-home mom to a thriving Amazon businesswoman.
Lamar - Amazon FBA
$6k/mo
Starting with just a few hundred dollars, his dedication to his business not only saw rapid growth but culminated in a rewarding business sale years later.
Anastasia - Blogging
$2K/mo
Embracing her weekends, Anastasia ventured into blogging and affiliate marketing. Recognizing its vast potential, she transitioned from her regular job to fully immerse herself in her digital endeavor.
Rebecca - TikTok
$4k/mo
Using TikTok as her platform, this high school teacher found a unique way to share her insights, resonating with thousands of viewers.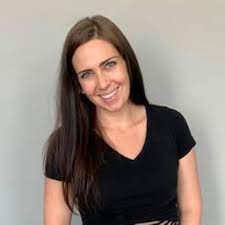 Abby - Podcast
$2.5k/mo
Meet Abby. A woman-helping-woman gal who transitioned from the corporate world to a new venture of running a PODCAST with her friend.
Join The FIpreneur Community
Create more freedom in your life: Become a FIpreneur, build income streams and unlock a life you love.
Side hustle blueprints with AI powered support
Grant Sabatier as your coach
24/7 support via Discord
Join a tribe of like-minded individuals
Find out more